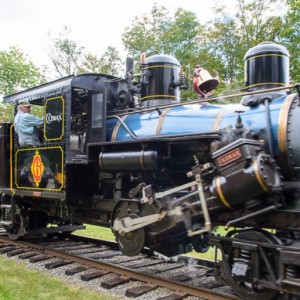 The first train in 2016 will run on May 28th.
The WMCRR Railroad is located in the Clark's Trading Post theme park.
It is on US Route 3 in Lincoln NH just off I-93.
Tickets can be purchased at the railroad and park entrance.
Our Engineer-for-the-Day program will be available again in 2016.
Be sure to check the schedule to ensure trains will be running.
The regular admission includes all Clark's Trading Post standard attractions.
The optional guided Segway Safari ride visiting Wolfman has additional cost.

Keep up with the LATEST NEWS on Facebook- UPDATED WEEKLY.